2019 Fall SAP Consortium -Lehigh County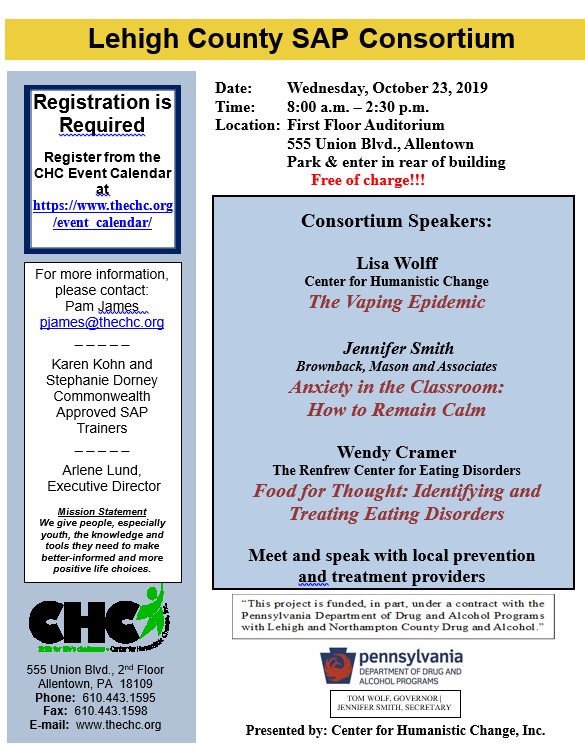 Center for Humanistic Change, Inc. is excited to announce the Fall 2019 Northampton County SAP Consortium. This year's event will highlight important topics, such as:
• Vaping
• Anxiety in the Classroom
• Eating Disorders
Expert presenters on these topics will include:
• Lisa Wolff
• Jennifer Smith
• Wendy Cramer
In addition to being an excellent networking opportunity, guests will also have the chance to meet and talk with local prevention and treatment providers. Continental breakfast and lunch will be provided.
Due to the popularity of past Consortiums, it is suggested that you register early, as this event may reach max capacity early.

Date: Wednesday, October 23, 2017
Time: 8:00AM - 2:30PM (Registration, breakfast and networking will begin at 7:30 AM)
Where: Auditorium, 555 Union Blvd., Allentown (rear of building)
We hope you join us!