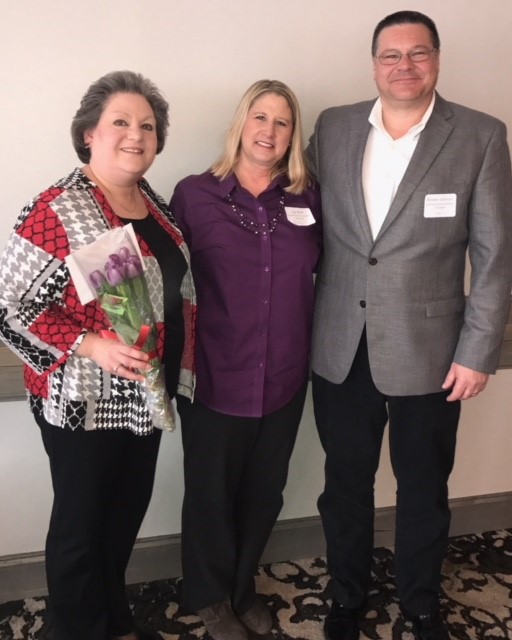 Linda is founder and president, and her husband Robert is vice-president, of Voices for Change, a non-profit whose mission is to make changes around the treatment of addiction. Bob and Linda can be found at addiction and recovery events and community forums throughout the Lehigh Valley Sharing the story of how their family was impacted by their son Joseph's addiction. Linda and Bob are active members of Nar-anon Family Support Groups and the Easton Opioid Awareness Committee. Linda also sits on the Northampton County Drug and Alcohol Advisory Board, helps organize the annual Fed-Up Rally held every August in Bethlehem, and appears in CHC's newest educational program: Voices from the Valley: Addiction and Recovery.
Linda and Bob became devoted to creating change around how addiction is treated after their son's disease nearly destroyed their family. Together they learned that the only way to help Joseph was to first get help for themselves. They tell families who share their struggle that they need to learn to "detach with love", understand the importance of self-care, and accept the love and support of others who share the pain of loving someone addicted to drugs. Unfortunately, stigma and shame still surround drug addiction, affecting the person with the addiction, as well as the family. Linda and Bob share their very personal story to fight against the stigma, and encourage families to reach out for help.
Wherever there is an education event, community town hall, fundraiser or recovery celebration, Linda and Bob are there. They come to share a variety of educational pamphlets and resources, as well as to help families navigate the ever-changing world of addiction, rehab, and recovery Linda and Bob are available day or night to provide advice, offer a shoulder to cry on, or just to listen. Linda also attends CHC's heroin and opioid educational programs in schools and in the community, sharing her story and inspiring hope.
When a child suffers from addiction, the entire family is affected; the stress can be overwhelming, and often leaves parents feeling isolated from each other. At the beginning of her son's addiction, Linda devoted herself to trying to "fix Him". She constantly replaced household items that he had stolen in order to get money for drugs. She hid things from her husband in an attempt to control the chaos surround them. Eventually Linda became exhausted, and together she and Bob began the long journey of learning how to cope with Joseph's addiction. Their compassion for others who suffer is only surpassed by the love and support they give each other. Linda and Bob Johnson are an inspiration.
Side note: Joseph has gone into treatment 19 times. He is currently not using drugs and just became a father. However, Joseph chooses to not join a recovery community, such as NA or AA, which severely compromises his sobriety. Linda and Bob understand this, and continue to enjoy every day, one hour at a time, with their drug-free son and new grandson.
In the photo below are Linda and Bob Johnson with Lisa Wolff from CHC.