Secondary School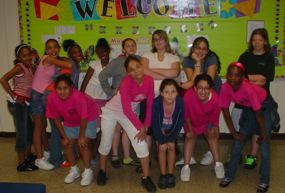 Today's teens face a wide array of pressures and influences. Some are positive, while others entice youth to behave in ways that interfere with their success at school or are even dangerous to their physical and emotional well-being.
Extensive research by the Search Institute has resulted in a clearer understanding of the attitudes, habits, life skills and family and social supports that youth need to succeed in school and in life. These are known as the 40 Developmental Assets. They embrace a wide array of external and internal elements, including the students' environments, role models, and activities.
While the asset approach is not a "program" in itself, it forms the basis for CHC's programs, both proprietary and evidence-based. All CHC programs are designed to encourage and help young people to develop their internal assets, such as responsibility, empathy, restraint, good decision making, and an optimistic outlook on the future.
Focus Youth Support Program