Workplace Programs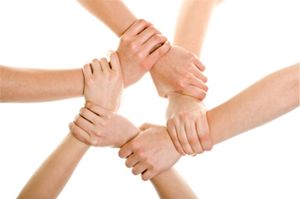 CHC's professional development workshops provided by Workplace Associates, a division of CHC, offer dynamic group training experiences that provide workers with both personal enrichment and the opportunity to enhance professional skills. We believe that with the right tools, individuals and teams can make positive choices and positive changes.
Workplace Associates programs help companies create a positive atmosphere in the workplace and guide participants to maximize their effectiveness professionally and personally. Each session can be presented as a stand-alone workshop or may be provided as a module within a more comprehensive educational program.
Workplace trainings are fee-for-service. The proceeds help to fund prevention education programs within local communities. Each program is facilitated through interactive, experience-based sessions which may be held on-site for large or for small groups.
Note: We welcome additional programs/topic suggestions.