Welcome to CHC
We believe that, given the right tools, individuals and groups can make positive choices and positive changes. Click here to learn more.
---
Our Mission
We give people, especially youth, the knowledge and tools they need to make better-informed and more positive life choices.
---
Featured Program...
CHC Adult Classes are held on-site in small-group environments. Upon request, classes can be customized to a specific group and held offsite. Each class is led by a trained professional and can help you get the support you need on topics such as:
Parenting & Relationships
Substance Abuse Information
Anger & Stress Management
Financial Fundamentals
---
THE CENTER FOR HUMANISTIC CHANGE, INC. RECEIVES $7,500 GRANT FROM THE PROVIDENT BANK FOUNDATION
The Center for Humanistic Change, Inc. is pleased to announce it has been awarded a $7,500 Major Grant from The Provident Bank Foundation. These funds will support the Project SUCCESS/Crossroads Mentoring Program in both the Bethlehem and Easton Area School Districts. The Project SUCCESS/Crossroads Mentoring Program provides "at-risk" students in K-12th grade with the emotional support and practical skills needed to identify and develop personal character and resiliency, succeed in school, graduate from school, and cope with life challenges. The Provident Bank Foundation awards annual Major Grants through a competitive application and review process.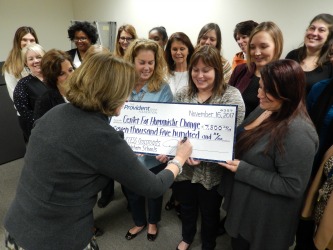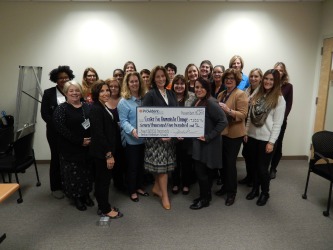 ---
THE CENTER FOR HUMANISTIC CHANGE, INC. RECEIVES $1,000 GRANT FROM THE RIDER-POOL FOUNDATION
The Center for Humanistic Change, Inc. is pleased to announce it has been awarded a $1,000 grant from The Rider-Pool Foundation. These funds will support the Crossroads Mentoring Program in the Allentown School District. The Crossroads Mentoring Program provides "at-risk" students in K-5th grade with the emotional support and practical skills needed to identify and develop personal character and resiliency, succeed in school, graduate from school, and cope with life challenges. The Rider-Pool Foundation awards grants through a competitive application and review process
Notes & News
---
Posted on 10/03/2017

Posted on 02/28/2017

Posted on 03/18/2016
---