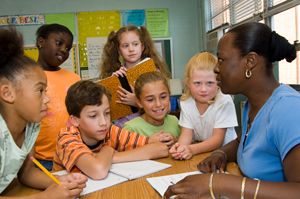 CHC engages Lehigh Valley community members in opportunities to prepare for life's challenges.  We deliver prevention education, life skills training, and programs that encourage healthy decision-making, positive choices, and peaceful living. 
Humanistic Change is the process of developing our personal assets and strengths, and using them to make conscious, responsible choices.  You can be a part of the change by supporting us.  Center for Humanistic Change is grateful for donations of any amount, and below are some of the ways CHC will put your money to work within our community:
A gift of $200 will help us offer a parent night program which is designed to help parents support their children and gain insight on issues such as positive family communication and current trends in alcohol and drug use. 
A gift of $350 can help provide a program series for a class of 20-30 youth, which promotes conflict resolution, anger management, respect for others, and effective communication skills. 
A gift of $500 will help us provide alcohol, tobacco, and other drug education programs such as Current Drug Trends that identifies drugs commonly used in our community, and explores personal values, risk factors, and refusal skills. 
A gift of $800 will help us engage employers and employees in our Heroin and Opioids in the Workplace program, complete with our interactive "Mock Teen Bedroom," to educate adults on awareness of drugs in the home. 
---
Center for Humanistic Change is grateful for donations of any amount.    
Donate safely and securely using PayPay, by submitting the information below.  If you prefer to mail a check, please send it to:
Center for Humanistic Change
Attn: Executive Director
555 Union Boulevard
Allentown, PA 18109
Center for Humanistic Change, Inc. (CHC) is a not-for-profit 501(c)(3) organization. Registration and financial information about CHC may be obtained from the Pennsylvania Department of State by calling toll free, within Pennsylvania, 1-800-732-0999 or on the web at www.dos.state.pa.us. Registration does not imply endorsement.