Success Stories
DRUG, ALCOHOL & TOBACCO EDUCATION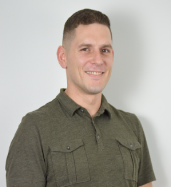 As told to CHC by one of our independent contractors at the completion of a tobacco prevention program:
"During a six week tobacco program with fourth graders, I had a very special moment. One of my students excitedly approached me as I entered the classroom. With the broadest smile, he announced that both his parents quit smoking the past week. He apparently had plastered tobacco information on the refrigerator and spoke to his parents regarding his feelings. My heart was happy because I knew that I had helped him help them. What could be better?"
CROSSROADS PROJECT SUCCESS MENTORING
Alisha* is an 18-year-old high school senior who was referred to the Project Success Mentoring program. She was referred because her anger had progressively gotten worse within the year, and she had been caught drinking and smoking cigarettes & marijuana. Alisha* was getting into trouble for fighting with other students and being disobedient in the classroom. Alisha* was also raped twice in her life (last year and as a child) and she didn't "think it's a big deal".
Alisha* met with the Project SUCCESS mentor weekly for 4 months. She improved her behavior and her self esteem drastically through her involvement. She worked with the mentor on her personal resiliency skills through positive self-talk, identifying her anger triggers, learning to stay calm in stressful situations, and identifying positive coping skills, including writing her senior essay on anger management. She also worked on communication and relationship skills, such as expressing feelings to family members and listening to others' points of view.
Alisha's* pre and post self-assessments showed improvement in communicating with teachers and other adults, handling pressure from school and from home, speaking calmly during a disagreement, and appreciating others' point of view. Alisha* also reported an improvement in the ability to say no to alcohol, tobacco, marijuana, and other drugs. By the end of the year, Alisha* felt she was much happier, recognizing the importance of her past experiences without dwelling on them, and responding to her anger triggers and stressful situations while keeping a positive attitude.
*name changed to protect identity
Juan,* a nineteen-year-old junior transferred to Northwestern Lehigh HS from an urban high school where he had multiple suspensions for drug abuse and assault. The courts had removed Juan from his mother's home and placed him with an aunt in the school district.
Juan, who functions at about a 70 IQ level, had repeated multiple grades. Though extremely impulsive, Juan is a good listener and a productive member of the weekly Project SUCCESS small group meetings. He was honest about his nicotine dependence, and previous drug/alcohol involvement, though he had been clean and sober for several months.
Juan showed sincere concern for the wellbeing of others in the group. He recounted his experiences with alcohol and marijuana in an appropriate manner and was able to convince others in the group that casual use is not innocuous and can lead to dependence.
Juan's family situation was stressful and he repeatedly threatened to quit school. The group sessions helped him process his anger and frustrations. Despite all his stressors, Juan reported that he remained clean of drugs and sober, and four weeks before the end of school, he reported that he had quit smoking.
Juan is also an LCTI student and has completed requirements to graduate in their diesel mechanics program. He will graduate from NWL next June.
*name changed to protect identity
Christopher* is a 4th grade student at Fountain Hill Elementary School. He was referred to Crossroads by the School Counselor. Christopher* was having difficulty dealing with his mother's recent incarceration and continued drug use. He is currently living with his stepfather and his material grandmother. Contact with his mother has been suspended The counselor and Christopher's teacher stated that he often displays depression, sadness and isolation at school. His teacher was especially concerned with his effort in school and wanted him to have a place and someone he could talk with about his family situation. My mentor plan was to meet once a week to discuss his feelings of sadness, isolation, coping skills and how his home situation was distracting him from focusing on his school work.
After meeting with him the first few times, he opened up about his mother and his difficulties staying focused at school. We talked about appropriate times for him to discuss his problems and how to use school as a way to set small goals. For example, completing assignments, studying for tests, coming to school prepared. He freely discusses his past at our sessions, which I think helps him to appropriately express his feeling. Our sessions are very easy and most of the time we discuss his grandmother and stepfather. We talk about his friends and usually how he spent his weekend. I always check in with him on his status in school and academics. We complete activities which usually involve some type of game with uestions based on coping skills, behavioral skills or common social skills for elementary school students. This helps him to learn ways to interact with his peers His participation at school has improved and his is now involved with the school band and plays an instrument. He has good days and bad days, but every Monday he arrives at my door to have lunch. I will continue to meet with Christopher* until the end of the year.
*name changed to protect identity
I have a student who was failing most classes during the first marking period as a junior. She appeared to be struggling with what she wanted to do after high school. She began to dabble in drugs, had self-esteem issues and did not get along with her mother, with whom she lived. Shortly before Christmas she took a turn for the worse and stole mom's car and tried some drugs that she had never tried before. The police were out searching for her as she hid in the basement because she was unable to deal with how she was feeling as a result of the effects the rugs were having on her. She came into my office and explained everything to me. I reached out to her father, with whom she now lived, to see from his perspective what I can do to help impact the situation in a positive manner. He was extremely forthcoming with information and was grateful for my phone call. The father was unaware of how his daughter was feeling prior to the incident and he has since scheduled counseling services for himself, his daughter, and her mother. She has since come into my office and explained that she is now feeling so much better that she was able to get everything off her chest. She understands that it will take work and effort to mend relationships with her family; however, she is willing to work together with them. She is finally being heard. I worked with her to set a schedule to help balance her job and her homework. I also gave her some tools that she can use on her phone to set reminders for herself and help her to stay organized and in control of her school work. She is currently passing all of her classes and has even begun to think about goals after high school. She reports that she is happy that everything came to a head and that she is excited to make goals that she can work toward and obtain. She was thankful for my guidance and I explained to her that I simply gave her the tools to be successful and she is the one who applied what she has been taught and put it to good use. She reports that this is one of the first times she is proud of herself and the progress she is making.
WHAT STUDENTS AND TEACHERS SAY ABOUT CHC'S PROGRAMS AND PRESENTERS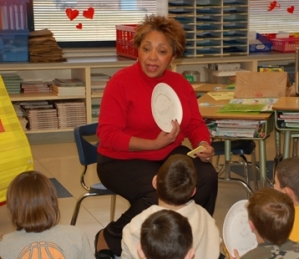 "...fabulous job working with the students. Her presentations engage
the students and her patience is perfect for the dynamic of the
classroom."
"Clear goals and activities to engage the kids while supporting learned skills."
"The information was presented in a very clear and approachable
manner."
"Without the information I learned, I would still not be able to handle
conflict and people would still be putting words in my mouth."
"_a very good teacher and she is very patient."
"....is a great facilitator!"
"Very helpful. Thanks for your genuine enthusiasm."
"She really made me think about all the possibilities of life. And I feel
like I am capable of living a better life."
"Helped me to realize how important it is for me to take responsibility
for my life/future."
"...shows a real interest in each person involved in the class!"
I worked for 3 years with a socially awkward student, beginning in her freshman year. She had no friends, was unhappy, didn't like herself, never smiled or made eye contact with you. She rarely spoke and when she did, it was in whispers and incomplete sentences. She didn't participate in any after school programs, nor showed interest in participating. She kept to herself, seemed very fearful of people and the world around her and stayed home in her room at night and on weekends.
Our work started with her becoming comfortable. She was afraid to eat in the cafeteria for fear of being made fun of, so we agreed that she would bring her lunch and eat in the guidance office and with me. Once we established trust, we worked together on her self-esteem, communication skills, making friends, and standing up for herself. We set weekly goals and she worked on assignments to achieve them. When she resisted, I helped her get back on track.
The first breakthrough was when she joined the theater group. She created and pained the sets. From that experience, she made a friend. A friend that was like her, a friend she could talk to and have lunch with. Her voice got a little stronger. As time went on, she began to change and her confidence grew. She was able to interact in her classes, and she established herself as an artist in her dress. Then, at the beginning of her junior year, while standing tall and confident, she told me exactly what she wanted to work on during the year and why.
Today, the whisper is gone, she is able to make eye contact and carry on a conversation. She looks and feels better about herself. She is smiling and has more friends in school and friends to hang out with after school. I am so proud of how far she has come and I know that Project Success had a part in making the change occur.
I am currently working with her on choosing a career and a college. She starts college tours this spring.