Success Stories
TOBACCO EDUCATION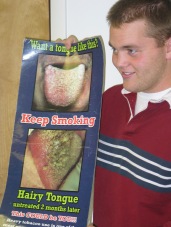 As told to CHC by one of our independent contractors at the completion of a tobacco prevention program:
"During a six week tobacco program with fourth graders, I had a very special moment. One of my students excitedly approached me as I entered the classroom. With the broadest smile, he announced that both his parents quit smoking the past week. He apparently had plastered tobacco information on the refrigerator and spoke to his parents regarding his feelings. My heart was happy because I knew that I had helped him help them. What could be better?"
PROJECT SUCCESS SUCCESS STORIES
Alisha* is an 18-year-old high school senior who was referred to the Project Success Mentoring program. She was referred because her anger had progressively gotten worse within the year, and she had been caught drinking and smoking cigarettes & marijuana. Alisha* was getting into trouble for fighting with other students and being disobedient in the classroom. Alisha* was also raped twice in her life (last year and as a child) and she didn't "think it's a big deal".
Alisha* met with the Project SUCCESS mentor weekly for 4 months. She improved her behavior and her self esteem drastically through her involvement. She worked with the mentor on her personal resiliency skills through positive self-talk, identifying her anger triggers, learning to stay calm in stressful situations, and identifying positive coping skills, including writing her senior essay on anger management. She also worked on communication and relationship skills, such as expressing feelings to family members and listening to others' points of view.
Alisha's* pre and post self-assessments showed improvement in communicating with teachers and other adults, handling pressure from school and from home, speaking calmly during a disagreement, and appreciating others' point of view. Alisha* also reported an improvement in the ability to say no to alcohol, tobacco, marijuana, and other drugs. By the end of the year, Alisha* felt she was much happier, recognizing the importance of her past experiences without dwelling on them, and responding to her anger triggers and stressful situations while keeping a positive attitude.
*name changed to protect identity
Beth,* a physically and emotionally immature 6th grader in middle school, was an excellent student. But her childish clothing, limited social skills and lack of assertiveness made her a target for bullying, and she could not interact with adults. The PS advisor involved Beth in a small group which participated in many activities designed to encourage appropriate social skills. In this setting, Beth began to fit in with her peers for the first time. The activities also led the other members of the group to improve their interaction with her, and they stopped bullying her.
Beth's social skills and assertiveness increased steadily during the school year, to the point that she initiated interaction with the PS advisor and her peers. By year's end, Beth's teacher reported she participated much more in class and was more assertive, and that she dressed and acted more like her classmates. Beth is proud of her self-improvement and her new social success, and is committed to continue it.
*name changed to protect identity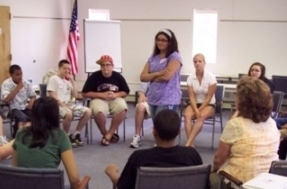 Molly*, a Pen Argyl 9th grader, was referred to Project SUCCESS by her guidance counselor because of frequent loud arguments with peers and teachers, anger issues, and declining grades. Her home life is stressful; her mother is incarcerated and she lives with her disabled father and stepmother.
Molly's resistance to authority and to taking directions caused problems with her teachers. The Project SUCCESS advisor helped Molly develop behavior techniques (such as redirection, breathing control, and becoming aware of physical signs of anger) to control her temper and cope positively with stress and challenges.
Molly also admitted to smoking marijuana and having sex with a questionable circle of friends who were mostly older boys. The advisor confronted Molly with the serious implications of this behavior, and after some frightening and difficult situations both in and out of school, Molly realized that her behavior was damaging her life and reputation.
By the end of the school year, Molly's work with the advisor, as well as in in a small group, was showing results. Her grades improved, and her anger outbursts and disciplinary episodes were less frequent. She reported that she was no longer smoking or seeing any of those "friends". She enrolled in summer school to ensure her advancement to 10th grade.
Juan,* a nineteen-year-old junior transferred to Northwestern Lehigh HS from an urban high school where he had multiple suspensions for drug abuse and assault. The courts had removed Juan from his mother's home and placed him with an aunt in the school district.
Juan, who functions at about a 70 IQ level, had repeated multiple grades. Though extremely impulsive, Juan is a good listener and a productive member of the weekly Project SUCCESS small group meetings. He was honest about his nicotine dependence, and previous drug/alcohol involvement, though he had been clean and sober for several months.
Juan showed sincere concern for the wellbeing of others in the group. He recounted his experiences with alcohol and marijuana in an appropriate manner and was able to convince others in the group that casual use is not innocuous and can lead to dependence.
Juan's family situation was stressful and he repeatedly threatened to quit school. The group sessions helped him process his anger and frustrations. Despite all his stressors, Juan reported that he remained clean of drugs and sober, and four weeks before the end of school, he reported that he had quit smoking.
Juan is also an LCTI student and has completed requirements to graduate in their diesel mechanics program. He will graduate from NWL next June.
*name changed to protect identity
WHAT STUDENTS AND TEACHERS SAY ABOUT CHC'S PROGRAMS AND PRESENTERS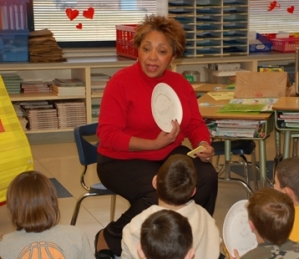 "...fabulous job working with the students. Her presentations engage
the students and her patience is perfect for the dynamic of the
classroom."
"Clear goals and activities to engage the kids while supporting learned skills."
"The information was presented in a very clear and approachable
manner."
"Without the information I learned, I would still not be able to handle
conflict and people would still be putting words in my mouth."
"_a very good teacher and she is very patient."
"....is a great facilitator!"
"Very helpful. Thanks for your genuine enthusiasm."
"She really made me think about all the possibilities of life. And I feel
like I am capable of living a better life."
"Helped me to realize how important it is for me to take responsibility
for my life/future."
"...shows a real interest in each person involved in the class!"