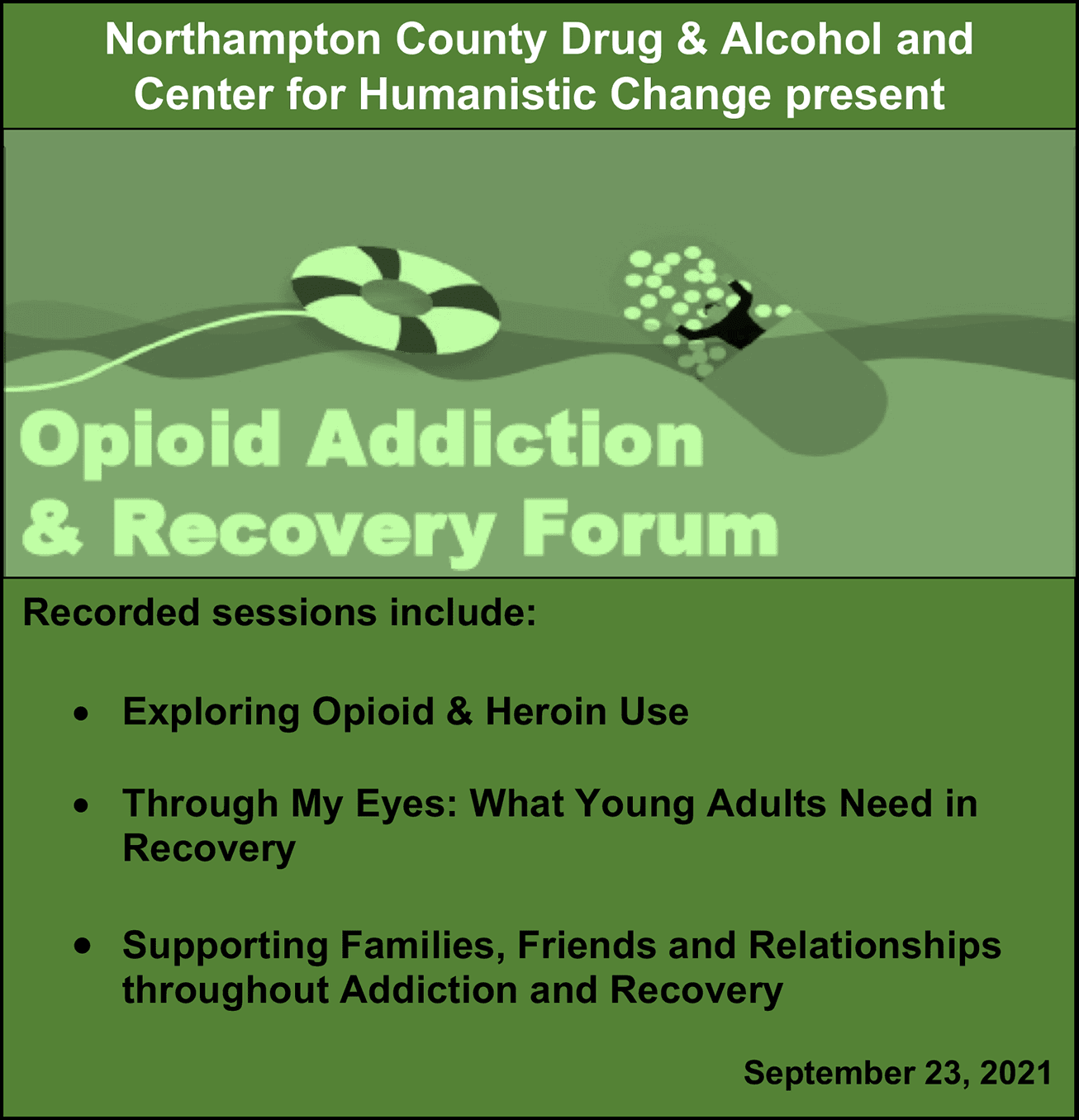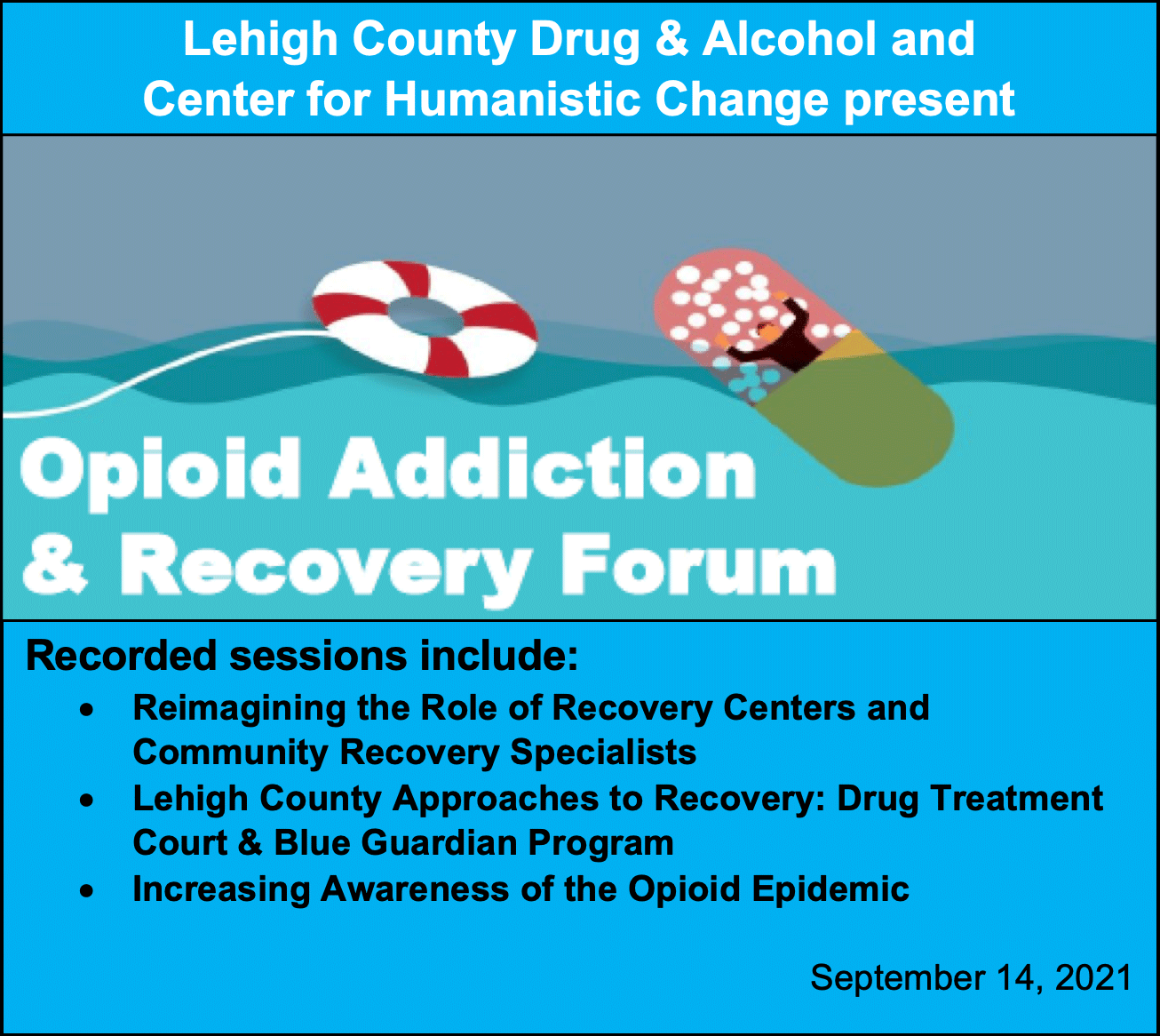 Opioid Addiction Educational Forum (02/19/21)

RESOURCES
https://drive.google.com/file/d/1_ikqBkD8XAeBPMmmk0mKfXjjGHK3KTa6/view
2020 Fall SAP Consortium (10/20/20)
Dr. Nikole Hollins-Sims
Presents
"Equity in Pennsylvania Schools"
This session will provide SAP team members with content regarding the importance of ensuring quality supports for ALL students are equitable. With this in mind, mental health and drug and alcohol supports, as well as trauma informed practices, are best provided through an equitable lens.
Addiction and Recovery Educational Forum 2020 (9/22/20)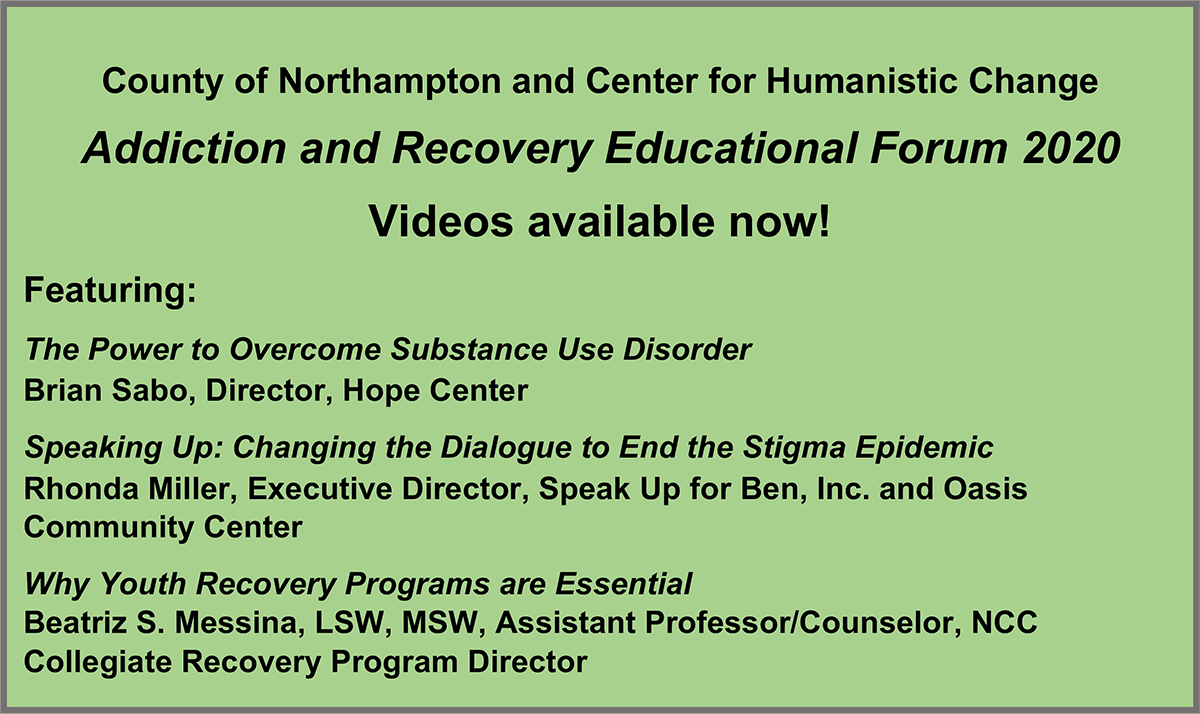 Suicide Prevention Bracelet Intro
What is SAP?
Compassion in Recovery
Honest Conversation
Breaking the Stigma
Prescription Medications
It Can Happen To Any Family
Start the Conversation Now
Addiction Can Happen to Anyone
PSA's that were created by the Suicide Prevention Task Force partnered with NAMI. They were made in Northampton County with Northampton County residents.
https://vimeo.com/492701919