Student Assistance Program (SAP)
What is SAP?
The Commonwealth of Pennsylvania's Student Assistance Program (SAP) is designed to assist school personnel in identifying issues including alcohol, tobacco, other drugs, and mental health issues which pose a barrier to a student's success. The primary goal of the Student Assistance Program (SAP) is to help students overcome these barriers in order that they may achieve, remain in school, and advance.
CHC is the proud provider of Lehigh County SAP liaison services. Please contact us for more information.
---
SAP CONSORTIUM
2016 Fall SAP Consortium
Thursday October 6, 2016
8:00pm-2:30pm
Muhlenberg College, Seeger's Union Event Space
Consortium Highlights
LGBTQ Sensitivity- Phoenix Schneider
Human Trafficking – Linda Brownback
Youth Suicide Prevention – Perri Rosen and Guy Diamond
Meet and talk with local prevention and treatment providers
Registration is Required and this is a free event. 
Register from the CHC Event Calendar - Click Here
---
The CHC SAP Liaison Team
Manager, Strategy and SAP* Program
What's SAPpening?
Download the newsletter to find out!
K-12 Student Assistance Program (SAP) Training
Student Assistance Program:  This three-day training is based on the Revised Standards and Competencies re-issued by the Commonwealth of Pennsylvania's Department of Education in 2012. Completion of all competency-based activities, including a post-training assignment, results in SAP K-12 certification and receipt of 30 Act 48 hours.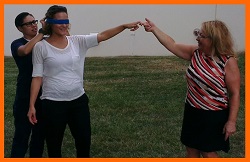 Lehigh County SAP Consortiums - Spring and Fall